Middleton Intensive English Programme (MIEP)
A bespoke intensive English programme that will catapult your child's proficiency to access top international curricula and programmes.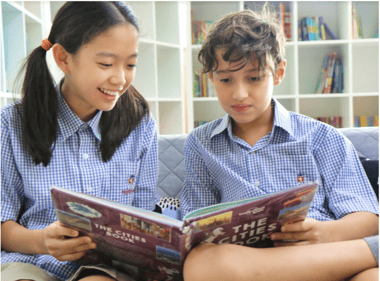 Don't let your child's English proficiency hold back their true potential
In September 2023, EtonHouse will launch a bespoke Middleton Intensive English Programme (MIEP) at its Middleton West Coast campus. We understand that sometimes due to their English proficiency, students are not able to join international schools and pursue their desired pathway in Singapore. But that shouldn't hold them back from realising their dreams and pursuing a top-notch international school programme that leads to reputable university destinations.
MIEP is an intensive programme designed for such students who need intensive support and guidance to build on their English language competency. The programme is tailored to your child's context and will build confidence and competence in the language through an immersive environment while also ensuring that each child receives strong pastoral support and access to our reputable mindfulness and well-being programme.
In four terms or less, your child should be able to access any mainstream international school curriculum with standard English as an Additional Language (EAL) support in an EtonHouse or Middleton campus.
Parents are welcome to join us for an in-person tour for these to learn more
Our bespoke programme and excellent support through a rich student-teacher ratio
A strong pastoral care provision
Timetable and subjects taught other than English which include Math, Arts, and Physical Education for Grades 4 to 7
Entry and exit criteria
Rolling admissions throughout the year
Access to a strong contentment and well-being programme in partnership with the Contentment Foundation in the US
Full use of the well-designed and innovative facilities and resources that encourage a holistic and well-rounded development
An international teaching and learning environment
Specific details for enrolment, such as the eligibility, admissions process, assessments, meals and school fees etc
Register your interest here
At Middleton, your child will enjoy an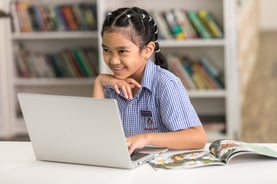 Outstanding International Curriculum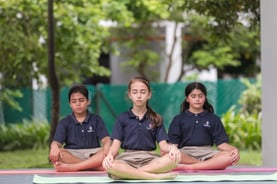 Focused on Holistic Learning and Well-being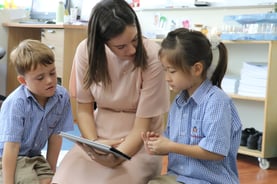 Delivered by Passionate Educators from Diverse Backgrounds
Part of the EtonHouse International Education Group, a Middleton education also comes at a very affordable price point.
"Middleton is a special place where everything we do has students right in the centre of it. Our parents and my entire team come together to create a space where learning thrives, and the learner thrives."
Senior Principal of Middleton International School
Frequently Asked Questions
What is the benefit of joining an intensive English programme?
Students who are still developing their English language abilities may find it a struggle to attend mainstream classes as their progress is often slow and they risk falling behind in other subjects. They may also find it difficult to comprehend important details or ask questions when they need help, which can negatively impact their confidence and motivation. To address this, we offer the MIEP which is designed to facilitate rapid improvement in English skills to help students transition to mainstream classes. This approach enables students to reach a level where they can make significant strides in their regular classes and empowers them to actively participate in lessons from the start.
When can I join the programme?
The programme will start in October 2023, and we accept rolling admissions
What is the entry criteria?
Prospective students are required to have at least a CEFR (Common European Framework of Reference) A1 (Beginner) level in English. They would need to have completed the previous grade level or equivalent in any language of instruction. For example, a student applying for Grade 5 in the MIEP programme is required to have successfully completed a Grade 4 equivalent course in any language/country. Students are also required to take the Progressive Assessment Test (PAT) assessment for Maths and meet the academic team members for an interview prior to enrolment.
What is the exit criteria?
We employ a comprehensive range of assessments to ensure a holistic evaluation of our students. These include conducting class observations, assessing classwork and homework, as well as utilising standardised assessments. To track the progress of our students, we use the PAT assessment, which is administered on a termly basis. The English report is shared termly with parents to update their child's progress. Additionally, at the end of each semester, a comprehensive report is provided to parents. To graduate from the programme and advance to the mainstream course, students will need to pass the end-of-semester assessment.
About
Middleton International School offers a high-quality international curriculum at an affordable fee. We aim to groom independent thinkers who take responsibility for their learning and are compassionate, responsible and active global citizens. The school is part of the EtonHouse International Education Group.