Campuses in Singapore
Tampines

Our Tampines campus offers Nursery 2 to Grade 11. Grade 12 Cambridge A-Level will be launched in 2024.

West Coast

Our new West Coast campus has commenced school for Nursery 2 to Grade 5.
What Parents are Saying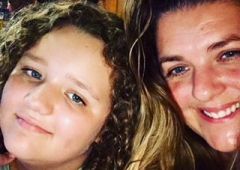 Sally Lodey
Mother of Isabella Lodey
From our very first visit, the school felt more like a family: There is camaraderie among the teachers, the staff, and the parents unlike anything we had ever experienced. The class sizes are manageable, the children are happy, and our daughter loves attending the school. I would go as far to say it is the best school she has ever attended.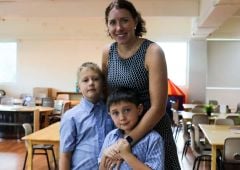 Emma Stratford
Mother of 2 children at MIS
As soon as I walked into Middleton and saw the smiles of the children and staff, I knew we were in the right place. The principal was very assuring and I just knew I wanted to be a part of this school…[B]ecause MIS follows the IPC, my children pick up skills and knowledge that are transferable, and they can fit back to the UK education system if we return.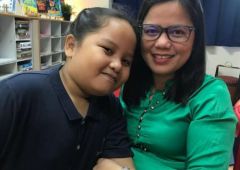 Donna Jan dua
Mother of Francheska Bidua
Middleton won our hearts with its wonderfully warm parent liaison team…The second consideration was the continuity of the school. Middleton is part of the EtonHouse group. We, therefore, feel very comfortable to send our child to Middleton where the children are involved in the classrooms and the teachers really draw out their talent and skills.